Your yard space has the potential to be nothing short of a mini paradise. A place where you and your family can gather for years to come enjoying the warm weather, sharing meals together and hosting friends, barbeques, badminton tournaments and more. With a focus on design and detail, regular maintenance, and key upgrades to seating areas, walkways and foliage, your dream yard is within reach.
But for many homeowners, their outdoor living space is a victim of neglect. What could be a beautiful, calming space sits in decay due to a lack of attention and uninspired design choices. But hope should not be lost. With a little motivation and the help of landscaping design professionals, your outdoor living space can become what you've always hoped it would be.
In this article, we're going to share a few ways you can make your yard more beautiful and livable:
Illuminate your space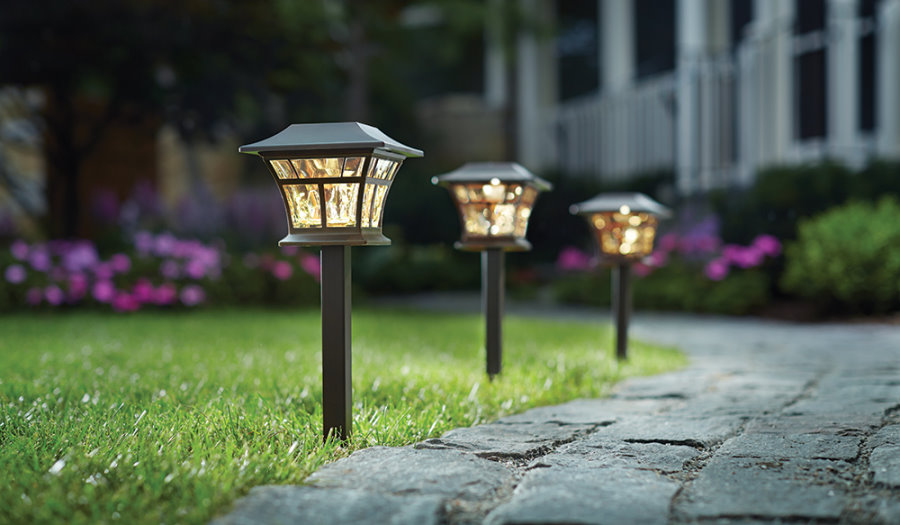 Photo credit to Home Depot
If your outdoor living space is dark and resembles a horror movie setting after the sun goes down, nobody will be eager to spend any time at all in your yard. Lighting is the key to making your yard space practical. With proper landscape lighting around the perimeter, walkways and seating areas, your yard becomes a safe place to be where everyone can see clearly – regardless on the time of night.
But that's not all. Outdoor lighting has the unique benefit of being not only practice, but aesthetic and even mood-altering. An expertly designed lighting regiment will beautify your yard to be sure, but it can also influence the ambiance for people spending time there.
Build a flagstone patio
An excellent way to make your outdoor space more livable is to build a flagstone patio for your family and friends to gather on, perfect as an eating space or area for people to kick back in.
Flagstone patios are made of thin slabs of sedimentary rock. There are many reasons why flagstone patios are a great choice, but perhaps the most important feature is the natural qualities of the stone. Not only is it highly durable compared to wood, but it comes in a variety of sizes and colours, allowing you to full customize your patio. Not only will it look amazing, but its anti-slip properties make flagstone a no-brainer.
Rethink your foliage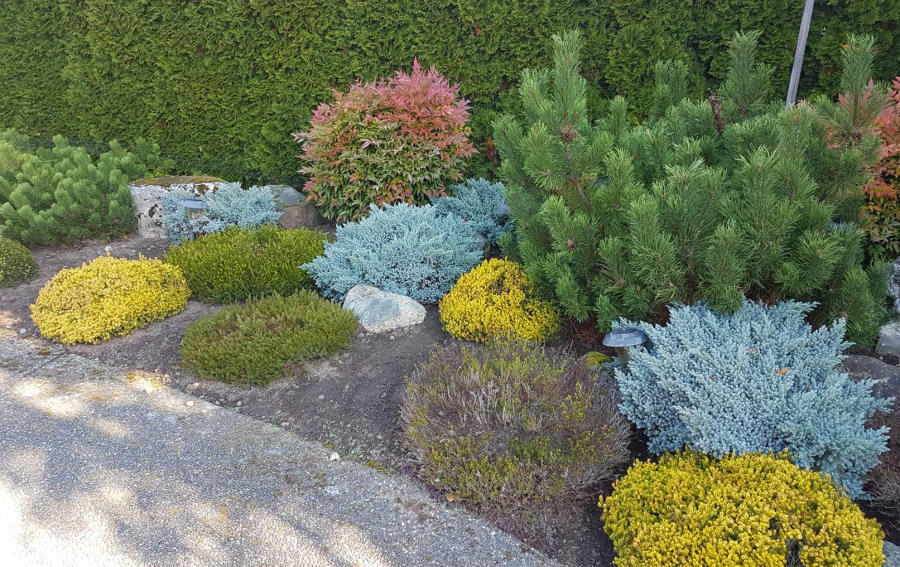 Landscaping features like gardens, shrubs and trees can work wonders on your outdoor living space. By upgrading your plants and foliage, your yard will become the most beautiful version of itself and help create a truly livable outdoor space. When done correctly, your landscaping can also protect from the elements and provide a sense of privacy.
Landscape design can be a daunting task when you consider all the elements that can be upgraded, from flower gardens to perimeter shrubs to trees. You don't have to tackle everything at once, and it will help to have the eye of a professional. Sunlight, wind, dimensions and soil conditions must be considered before you embark on upgrading your foliage.
Install a retaining wall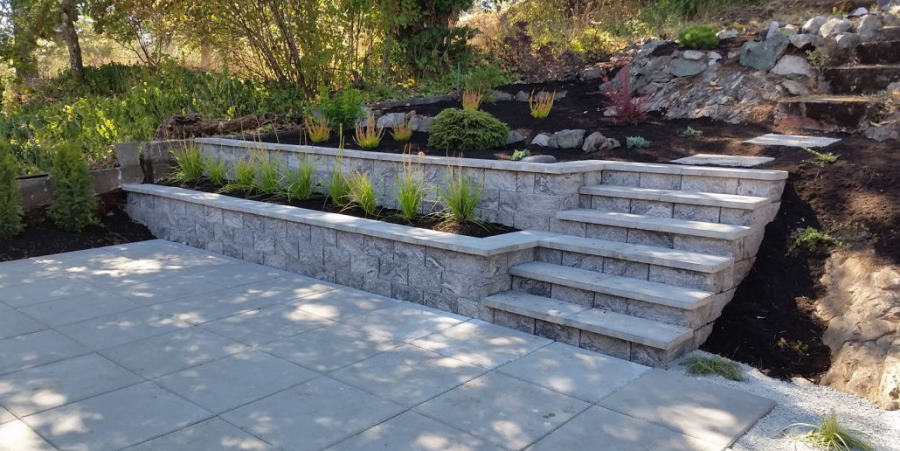 Retaining walls, complete with small sets of stairs and walkways, can really elevate your yard space. Especially if your outdoor space is obstructed by weird slopes and outcroppings of rocks, a retaining wall system can create tiered gardens and walkways, helping to make your entire yard livable.
The two most popular ways to construct a retaining wall are with concrete block or with natural stone. The concrete will give you a more clean-cut, formal look, while the natural stone might mesh a little better with flagstone patios and walkways. Consult your professional landscapers to discuss a retaining wall installation that works best for your yard.
Upgrade your lawn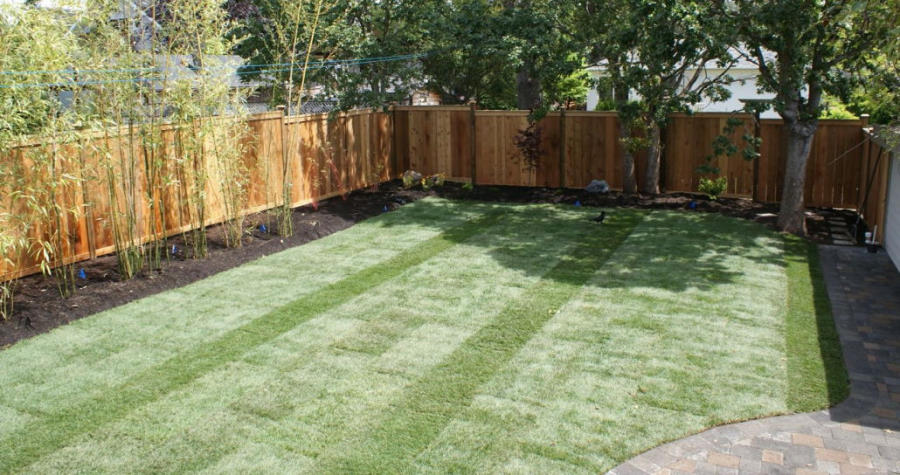 The lawn in many yards is frequently a victim of neglect, and can turn out to be a real eyesore without proper care. It's usually not the first area that gets upgraded, but you'd be surprised how spruced up your outdoor space appears with some fresh grass.
Here in the Pacific Northwest, 'perennial ryegrass' is the most successful as it's resistant to cool climates. Once you've decided on your preferred grass, call your local sod installation professionals to get started. You can go with the pricier option of sod installation that boasts immediate results, or you can go the less expensive seed route.
If you're determined to fix the grass you currently have, rather than blowing it up for a fresh situation, irrigation will likely be your champion. A well-designed sprinkler installation can return your grass to its former glory while also giving attention to the surrounding flowers, trees and shrubs.
Beautify your perimeter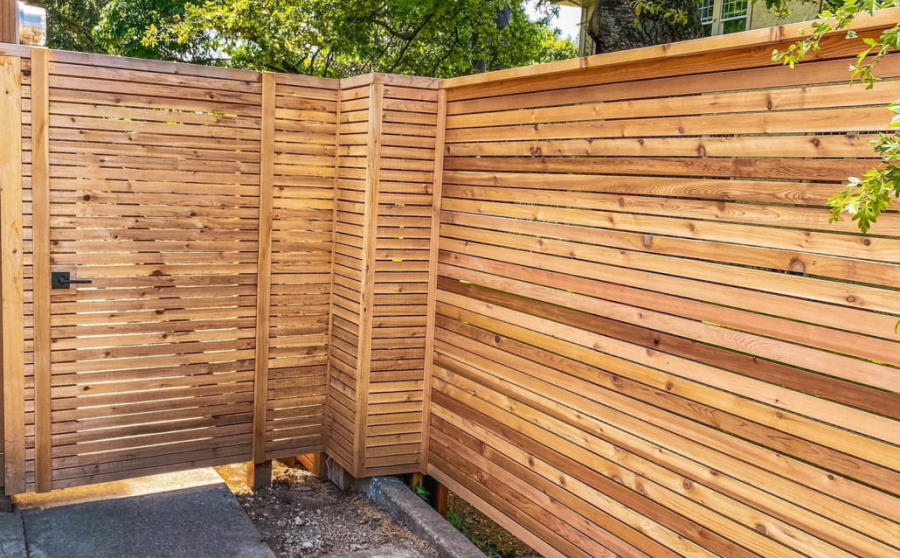 Building or upgrading the perimeter fence in your yard is a highly practical solution that's also relatively low cost. Depending on how close or how mean your neighbours are, you may rely on a fence to provide privacy for you and your family. If you live in a more remote or forested area, you may need the fence for protection against intruding deer.
When designing a new fence for you yard, you have a few options. You can go with the gritty looking chain-link route if you're less concerned about looks, and vinyl fence will be more expensive and weather-resistant. But in our opinion, the most beautiful yet natural looking option is a cedar fence. Plus, we can do anything from Japanese inspired fences with timber bamboo accents to cedar split rail to simple picket fences.
True Earth Landscapes has been designing and building custom residential landscapes here in Victoria since 1996. And over the years, we've built ourselves a reputation of quality and reliability. Our fully trained experts can do everything from retaining walls to irrigation to landscape design, and can help you turn your outdoor space into the most beautiful and livable it's ever been. Contact us today for a free estimate: