If you're considering a new improvement project to sink your teeth into, the yard is an excellent place to begin. Not only will the curb appeal and resale value of your home see a big boost, but you'll also create a super livable outdoor space for decades of family gatherings, barbeques and relaxing summer evenings. Outdoors, there's plenty of opportunity for upgrades, from shrubbery to pathways to lighting and more. But when it comes to upgrading your yard space, installing a flagstone patio should be on the top of your list.
=> Get a Free Flagstone Estimate
Flagstone is a natural sedimentary stone, typically sandstone, that's chopped and sliced into different-sized pieces to create stunning landscapes, pathways and patios. Flagstone slabs are usually around 1 to 3 inches thick but can be made into any shape in a range of natural colours. Homeowners love flagstone for its beauty and safety features, while builders love it for its versatility and durability.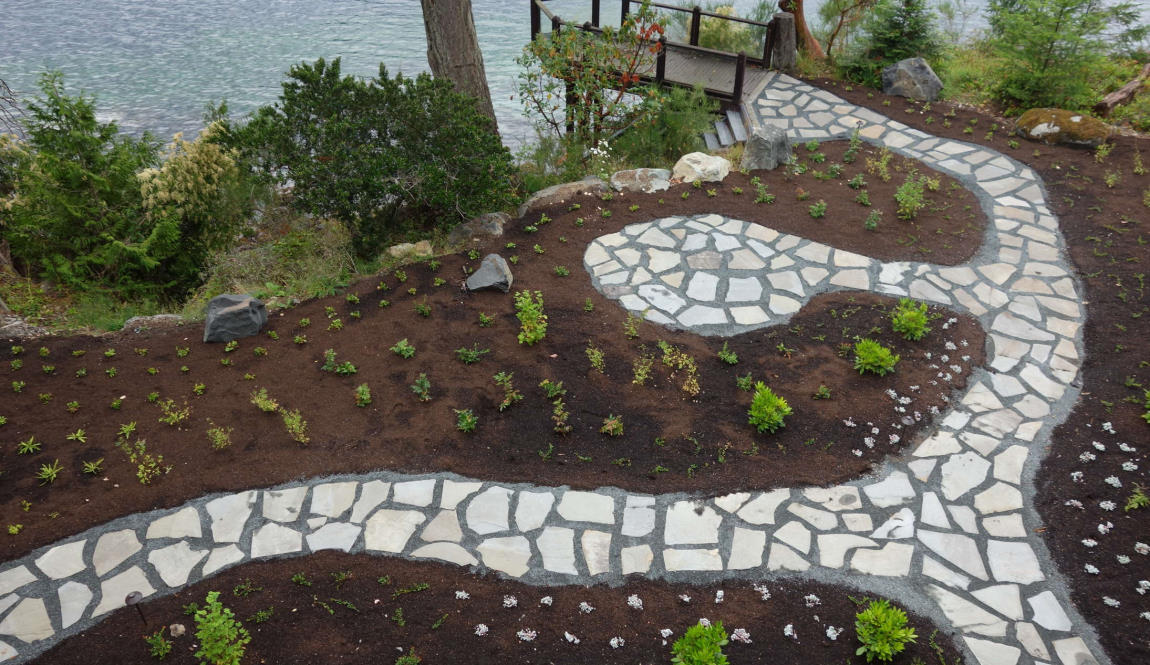 In this article, we're going to shine a light on six of the best reasons to choose a flagstone patio for your next home improvement project.
Flagstone is Ultra Safe
The surface of a flagstone patio is roughened, offering plenty of friction. And when it rains, that surface offers even more traction. The textured curves and natural ridges of flagstone do not allow for water to pool. That's part of the reason why flagstone is so safe – especially for the outdoors. And because flagstone is installed with various shapes and sizes of stone, your patio ends up feeling irregular and random underfoot. Slipping and sliding will never be an issue with a flagstone patio.
Flagstone Looks Awesome!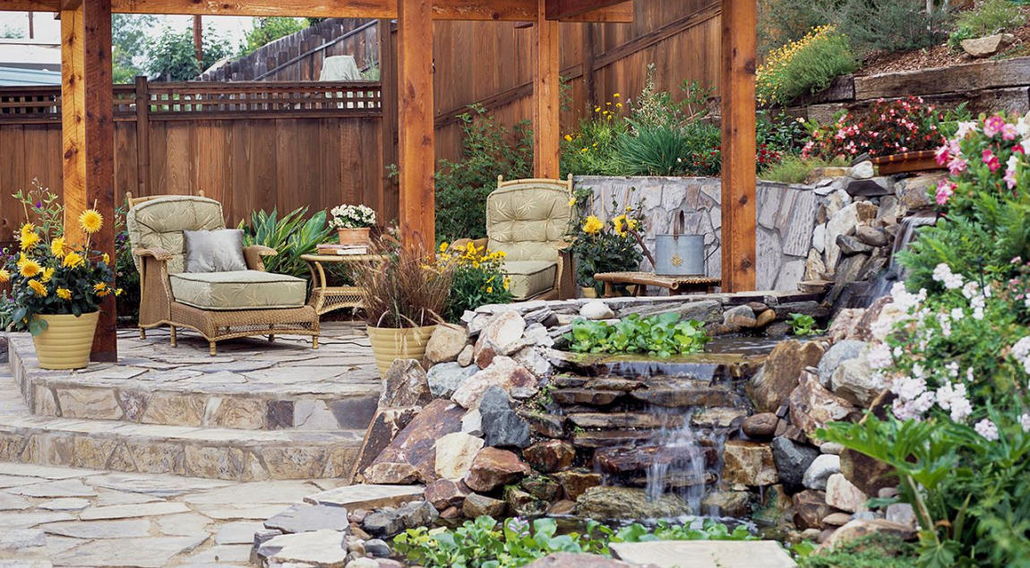 Photo credit to Better Homes & Gardens
People love flagstone patios for its natural beauty. Whether used in a patio, wall or pathway, the sedimentary stone just looks great outdoors complimenting 'softscape' areas like gardens, shrubs, and grass. The stone also comes in a wide range of colours – all naturally. When you combine the colour options with the various shapes and sizes of stone, you end up with nearly limitless options. That means you'll be able to turn any flagstone patio vision into reality.
Flagstone is ultra durable
With a wood patio, you risk all sorts of damage from falling items, weather and insects. But with a flagstone patio, none of those are a problem. Being a natural stone, flagstone is highly durable and can withstand just about anything. Around the world, flagstone is seen featured in castles and other landmarks because it can easily last for hundreds of years. With a flagstone patio, you'll never have to worry about damage or even wear and tear.
Versatility in your landscape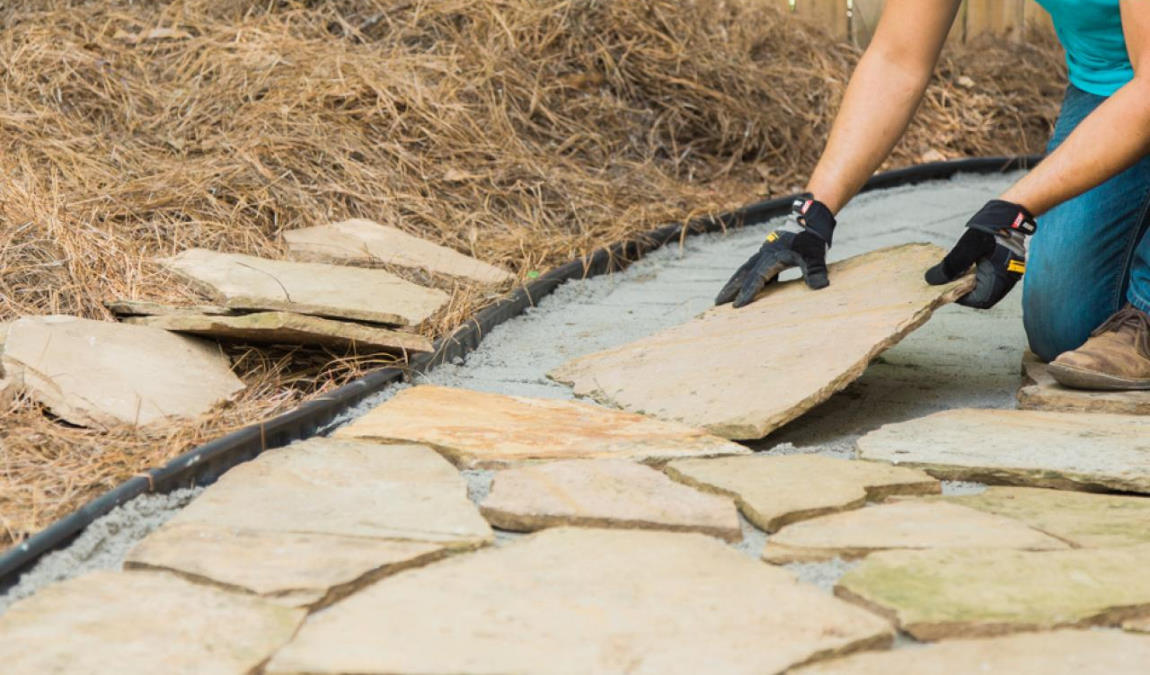 Photo credit to HGTV
Due to its varying shapes, sizes and colours, flagstone is easily the most versatile product for building patios, walls, pathways, and other elements. The options are endless. That also means the installation process is a rather easy one. Although time-consuming to be sure, installation is forgiving as you don't have to cut the stone to fit tough spots and you don't have to worry about exact matches and spacing. It just comes together piece by piece and brilliantly accents any landscape design and installation effort.
Flagstone is readily available.
Landscape designers and builders love flagstone because it's always available. Being a common use-type material for construction, we never seem to run out of the stuff and there are plenty of places to buy it. It's also quite cost-effective when compared to other more decorative varieties of stone. Just contact your landscape team, and they'll likely be able to get their hands on some flagstone in a few colours, such as red, blue and brownish-yellow.
Maintenance is a Breeze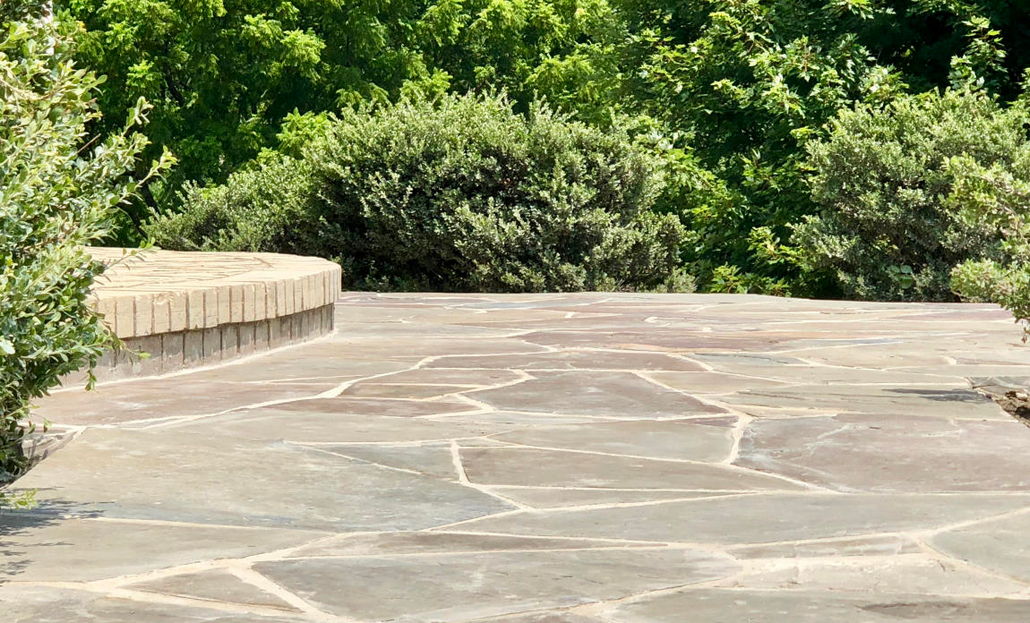 Photo credit to Happy Haute Home
Once your flagstone patio is installed, you'll hardly have to lift a finger to maintain it and keep it looking beautiful. In the rare event of a broken stone, you can easily lift it out and replace it with a new one. And if you notice any stains, a little bleach and water will do the trick. But most likely, all you'll have to do to maintain your flagstone patio is sweep and spray it down with water to remove dust and dirt while keeping it looking shiny.
If you're ready to upgrade your yard space with a beautiful and durable flagstone patio, give our team of landscape designers and builders a call at True Earth Landscapes. We're fully trained experts that have been serving the Victoria area with high-quality landscaping services since 1996. Contact us today for a free landscaping estimate.